Mr. Potato Head History - Who Invented Mr. Potato Head?
Mr. Potato Head is a doll in a shape of a potato with parts like eyes, ears, mouth and arms that can be attached and detached from the body. It was designed in 1949 by George Lerner. Manufacturing began in 1952 by Hasbro. Mr. Potato Head was also a first toy to be advertised on the television.
First incarnation of Mr. Potato Head was a "funny face man" that George Lerner made for his younger sister out of fruit and vegetable parts from his mother's garden. When Lerner tried to sell the idea to the toy companies of the time no one wanted to buy the idea because using of the fruits and vegetables was considered irresponsible and wasteful in the time after the war because they were scarce. Then Lerner got the second idea which was to make parts (eyes, ears and such) out of plastic with pins for attaching, while head of the toy would be a potato. He sold the idea for $5,000 to a food company by convincing it to distribute the plastic parts as gifts in breakfast cereal boxes.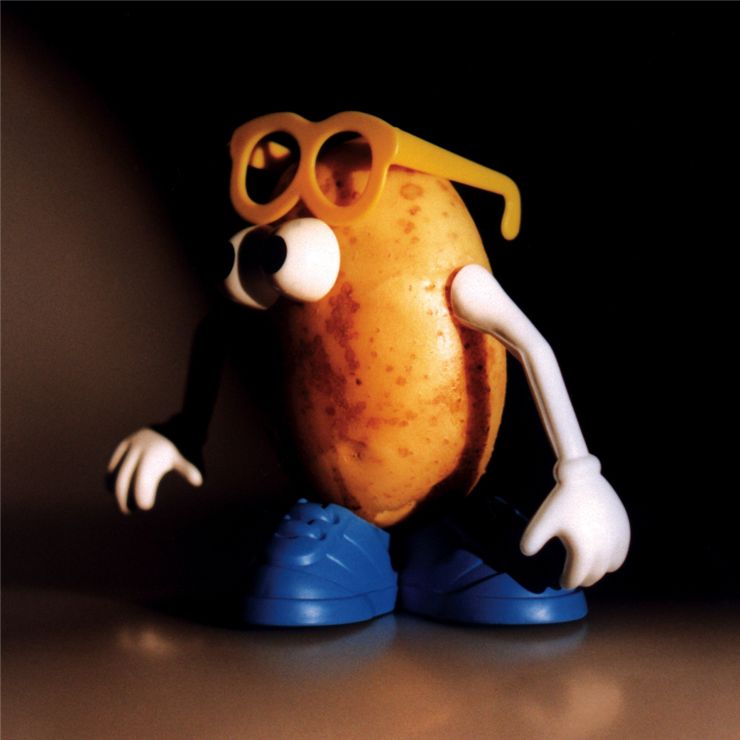 When, in 1951, Lerner showed the idea to brothers Henry and Merrill Hassenfeld, who had a small school supply and toy company called Hassenfeld Brothers (which they later called Hasbro) they liked the idea so they paid to the cereal company $2,000 to stop producing parts and for $5,000 they bought the rights from them. Lerner got $500 in advance and 5% in royalties for every set of the parts that they sold. First set sold had hands, feet, ears, two mouths, two pairs of eyes, four noses, three hats, eyeglasses, a pipe and eight felt pieces in the shape of facial hair. It had no body so the potato had to be provided so the parts could be stuck into it. Beside of being first toy advertised on the television it was a toy that changed the way of advertising.
Before Mr. Potato Head, toys were advertised to adults because they were the ones paying. Mr. Potato Head was advertised directly to children. More than one million sets were sold in the first year. Mrs. Potato Head was added in 1953 with Brother Spud and Sister Yam after that with accessories. Because little children choked and cut themselves on the Mr. Potato Head's parts government regulations forced Hasbro to make less sharp parts which could not pierce potatoes any more. Because of that, Hasbro had to add plastic potato for the body to the kit in 1964. Some similar fruit and vegetable toys were added by Hasbro. They were Oscar the Orange, Pete the Pepper, Katie Carrot and Cookie Cucumber. Because child safety regulations required that, Hasbro increased size of parts and potato of the Mr. Potato Head which enabled younger children to play with it. Mr. Potato Head had round holes but Hasbro changed it into flat ones so parts could not be put into wrong holes. That changed in 1980 when Hasbro started selling parts in sets of one but returned round holes.