History of Teddy Bear - Who Invented Teddy Bear?
Teddy Bear is a toy bear made from fabric and stuffed. They are invented in the early 20th century in both United States of America and Germany. Teddy Bear got his name from the United States President Theodore Roosevelt which was called Teddy by public, although he did not like that name, and from an incident that happened in 1902.
President Roosevelt was on a hunting trip in Mississippi with some other hunters in a form of competition. Most of other hunters were had already killed an animal so Roosevelt's attendants decided to chase, club and tie an American Black Bear to a tree and invite President Roosevelt to shoot it. He declined because it would be unsportsmanlike but ordered bear to be killed to be put out of its misery. Incident inspired political cartoon drawn by Clifford Berryman of The Washington Post with text "Drawing the Line in Mississippi". Drawing inspired Morris Michtom to make a new toy - a stuffed bear cub. He sent one to President Roosevelt and received permission to use a name. And that's hoe Teddy Bear was bor. Or at least one version of it. Michtom put one in the window of his shop and the bear started selling very well. So well that Michtom was able to found Ideal Novelty and Toy Co.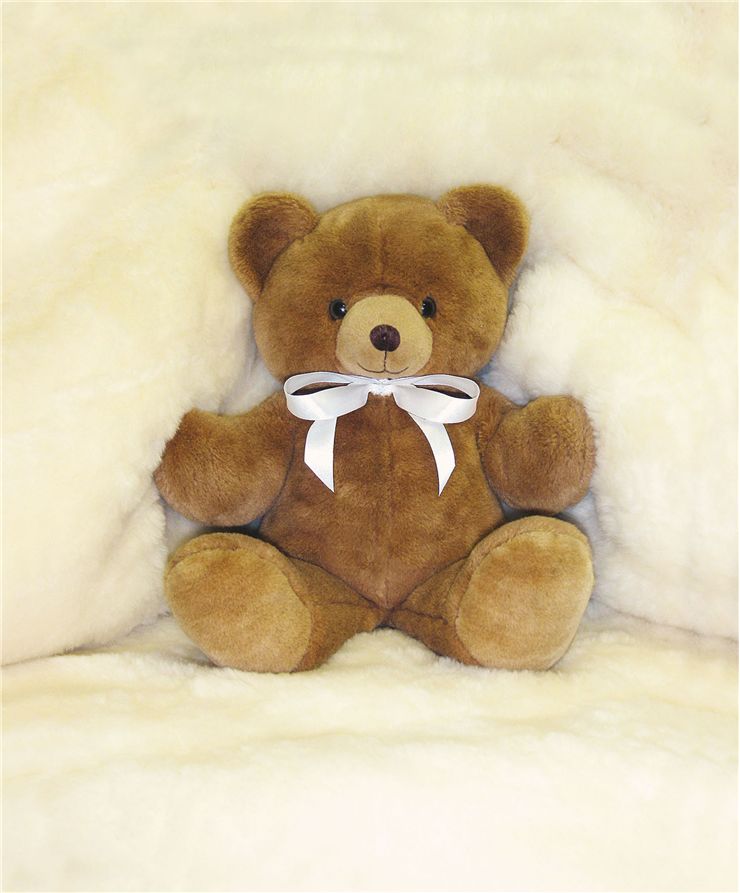 At the same time, on the other side of the Atlantic Ocean, Richard Steiff' of Steiff firm created stuffed bear. Bear was presented to the world for the first time at Leipzig Toy Fair in March 1903 where Hermann Berg, a buyer for George Borgfeldt & Company in New York, ordered 3000 of them for distribution in United States. There is written record that that many had been produced but there is no record that they ever arrived in Unite States. One story is that ship transporting them shipwrecked while another says that they were not too durable and they didn't last long while written records are of later date. Chance that both bears were designed without knowing of each other is pretty great because communications across the Atlantic were very poor at the time.
Earlier Teddy Bears were made very similar to real bears while modern are more stylized, have bigger eyes, smaller faces and are more "cute". They are also made to look like other species of bear like polar bear, grizzly and pandas. Material used for early Teddy Bears was mohair fur made from the hair of the Angora goat. Modern ones use modern fabrics like synthetic fur, velour, denim, cotton, satin and canvas. They are mostly made as toys for children so they must meet standards that make them safe for use. They have safety joints for attaching arms, legs, and head and securely fastened eyes so they do not fall off and be choking hazard. Some firms sell handmade collectible bears. There are also many amateurs and hobbyists that make Teddy Bears for charity and for selling. They are usually made from felt, cotton and velour and they are stitched but they can also be knitted or crocheted.