History of Bobblehead
Bobblehead is a collectable doll which has characteristically oversized head that is connected to the body with spring or wire and when the head is lightly tapped it would bobble from which doll got its name. Some of the alternative names are bobble heads, Thanjavur thalayatti bommai, bobble head dolls, Tanjore head-shaking doll, bobbing heads, moving heads, nodders, nodding heads, akabeko, wobblers and nodding heads.
The first known mentioning of the bobblehead doll is in Nikolai Gogol's 1842 short story "The Overcoat" where one of the characters is said to looks like one. It is also believed that moder bobblehead dolls originate from 18th century Germany where they were made of ceramic. These dolls in turn originate from Ancient Japanese and Chinese string dolls. Modern bobblehead dolls were first made from paper-mache, ceramic and plastic. 20th century bobblehead dolls were first made in 1920s. New York Knicks basketball player bobblehead was produced trhen but interest in them waned by 1930s and didn't renew until 1950s. In 1960, Major League Baseball decided to give away a series of papier-mache bobblehead dolls for each team with the same cherubic face and imported from Japan. That same year World Series was held and first bobblehead dollswere made specifically for players but they still had the same faces. The players that had bobbleheads made for them were Roberto Clemente, Mickey Mantle, Roger Maris, and Willie Mays. Beside of players, teams made and gave away as souvenirs bobblehead dolls in the shape of their team mascots. When material of making bobblehead dolls was changed from papier-mache to ceramic they were made in likeness of players of other sports too and of cartoon characters. The Beatles bobblehead set, which was made in the next decade is still a very valuable collectable. In time production and interest for bobblehead dolls again waned and by 1970s it almost disappeared completely.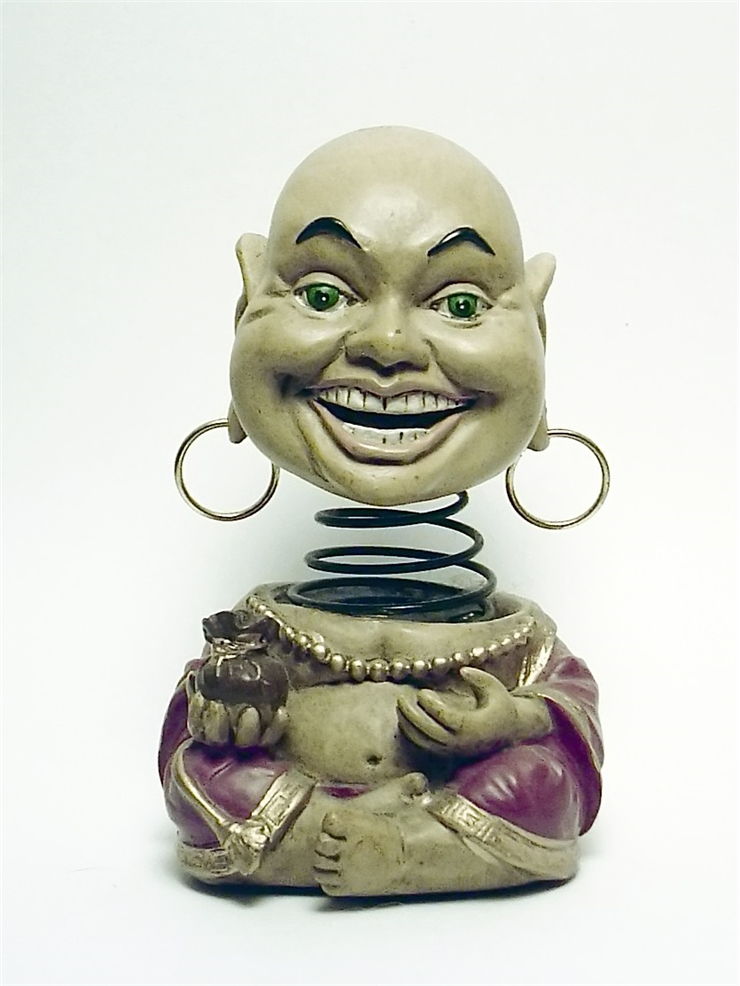 When cheaper materials appeared bobblehead dolls began resurfacing again. In 1990s they were manufactured from plastic and collectability was achieved by limiting of the manufactured series. San Francisco Giants were the first baseball team who reintroduced bobblehead dolls as giveaways at their game on May 9 of 1999. Modern bobbleheads are so-called mini-bobbleheads which are 5 to 8 cm in height and are often used as prizes in cereal boxes. Today bobbleheads are made of solid, durable plastic, poly-resin, and flocked which means that they are made from plastic shell covered with fuzz-like flocked layer. Bobblehead dolls are still much sought collectables.