Vintage Barbie Dolls - Types of Barbie Model Lines
After the creation of the first Barbie doll by the team of Ruth Handler, engineer Jack Ryan and the fashion designer Charlotte Johnson at Mattel, the history of modern toy industry changed forever. Barbie brought the adult-like toys for kids to the market that was only pushing infant-like designs for decades. After the initial designs become sold-out across the United States in the first year, the designers at Mattel jumped at the opportunity to expand their offerings with new and appealing designs that continued to not only follow the clothing fashion trends, but also offer new doll designs that could appeal to wider kid audience from all over the world.
In line with new body, hair and fashion designs, Mattel also created expanding fictional biography of Barbie. They've given her a full name (Barbara Millicent Roberts), hometown (Willow, Wisconsin USA), birth date (March 09, 1959, the day first Barbie doll was unveiled to the public), parents, siblings, friends, and of course her famous boyfriend – Ken Carson.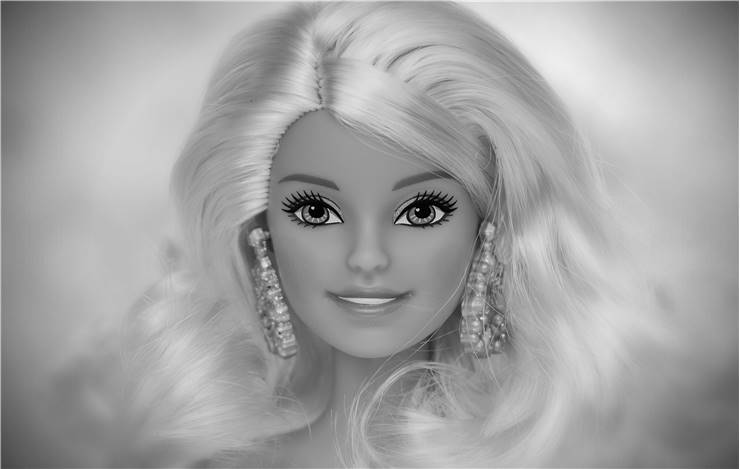 Types of Barbies
Here is the list of the Barbie model lines from vintage era that lasted from 1959 to 1966:
1959 (Barbie Ponytail doll #1) – The original Barbie, wearing zebra swimsuit and with blonde and brunette hair types (blondes outnumbered brunettes 3:1). 350 thousand of them were made in 1959, marking the successful start of the entire future Barbie doll lineup.
1960-1964 (Vintage Barbie Ponytail Dolls #3-7) – Slight changes to the original design, with newly available clothing options and different hair styles.
1961-1967 (Vintage Barbie Bubblecut Dolls) – Brand new look that was influenced by the look and the fashion style of the 1st lady Jackie Kennedy. The later models of this line received more fuller and larger hair styles.
1963 (Fashion Queen Barbie) – Popular Barbie model that came with painted hair and three stylish wigs.
1964 (Barbie Swirl Ponytail) – Today regarded as one of the most sought-after models of vintage Barbies.
1964 (Miss Barbie) – First Barbie model that had not only bendable legs but also moveable eyelids that enabled users to make Barbie fall asleep.
1965-1966 (American Girl Barbie) – Even more popular today than Swirl Ponytail dolls, Swirl Ponytail line is today regarded as the most valuable Vintage Barbie models.
1966 (Color Magic Barbie) – Released in very limited runs, two color designs of Color Magic Barbie are in big demand today in collector circles.
Between 1967 and 1972 Barbie dolls entered into Mod era:
1967-1968 (Barbie Twist 'n Turn) – First Barbie model that started Mod Barbie era. It featured rooted eyelashes, bendable legs, and waist that can be twisted and turned. During same time Mattel released separate head model (Vintage Hair Fair Barbie) that consisted only of Barbie head with wigs and several hair accessories. Three of such sets were released in the Mod era.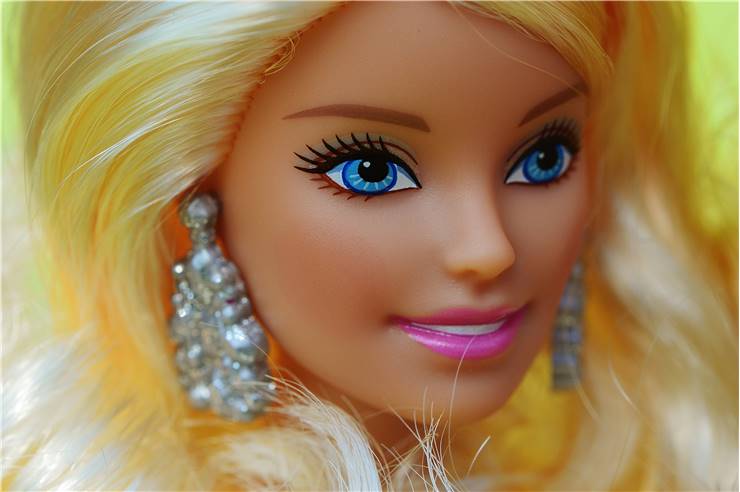 1967-1970 (Standard Barbie Doll) – New standard model of Barbie that featured a brand new face that would remain present on many future Barbie models.
1968-1971 (Talking Barbie) – Available in three different configurations of hair and clothing styles.
1969-1971 (Flip Hair Barbie) – This Barbie line featured a look that closely resembled fashion styles on the popular US TV show "That Girl" starring Marlo Thomas.
1970 (Dramatic New Living Barbie) – This model had bendable elbows, ankles, knees, waist, legs, neck, arms and hands.
1971-1972 (Barbie with Growin' Pretty Hair) – This model line came with two wigs that featured retractable ponytail.
1971-1972 (Live Action Barbie) – The only Barbie model that could truly be called "hippie". It even came with the singing stage.
1971 (Living Barbie) – Evolution of the "Dramatic New Living Barbie" that came with new fashion outfits and face makeup.
1971-1977 (Sunset Malibu Barbie) – Summer vacation model of Barbie proved to be an instant hit and one of the most popular Barbie models of 1970s.
1971 (Barbie Hair Happenin) – Very small and brief production run made this Barbie model one of the rarest on the Mods collector market.
1972 (Busy Barbie) – This was the first Barbie model with bendable thumbs, enabling it for the first time to grab all of her accessories.
1972 (Busy Talking Barbie) – More colorful variation of the basic Busy Barbie model.
1972 (Walk Lively Barbie) – Barbie doll that could "walk" when she was mounted in her Walk 'n Turn Stand.