History of Fashion Dolls
Fashion doll is any kind of doll made to be dressed to represent current trends in fashion. They are made of of vinyl or another plastic, most often modeled as teen girls or adult women and used as toys and as collectable items.
The first fashion dolls were bisque dolls from French companies that were the most popular from 1860 to 1890. They were made from bisque matte porcelain, designed to represent grown women and intended for children of wealthy families as toys. They were also known as Pandoras, "poupées de mode" or Queen Anne Dolls because Queen Anne (1665-1714) really liked the dolls. Entire shops in Paris were dedicated to selling only doll fashion items: parasols, wigs, shoes, dresses, gloves... These fashion dolls are today very expensive collector items because of their masterfully made detailed clothing.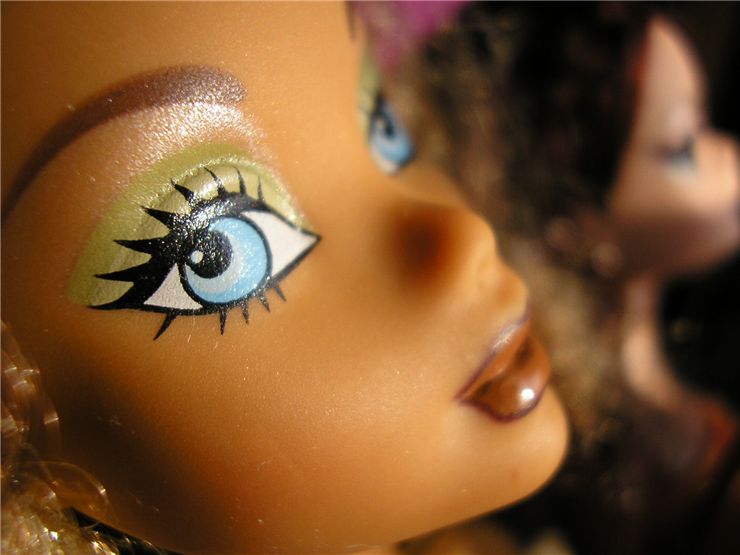 The First modern fashion doll was The Bild Lilli Doll, German fashion doll produced from 1955 to 1964. American toy-company Mattel acquired rights for Bild Lilli Doll and started manufacturing it in 1959 under the name "Barbie". Since then Barbie is present on the fashion scene of the doll market. Many different types of Barbie were made after that, which followed modern fashion. Some of them are (now known as) Vintage Barbie, Mod Barbie, Malibu Barbie, Superstar Barbie and Black Barbie.
Many other fashion dolls created after Barbie are inspired by her. They were made from vinyl and other synthetic materials. One of such dolls is "Tammy", created and manufactured by the Ideal Toy Company in 1962. While Barbie is designed with a cosmopolitan image in mind, Tammy represents a young American teenager with a "girl next door" look. British competitor on the fashion doll scene to Barbie was made by the British Pedigree Dolls & Toys company in 1963 and was called Sindy.
Later in the 1960s and in the 1970s Ideal Toy Company created Crissy Doll and Velvet Doll, both with accompanying friends. Those were large fashion dolls that had hair that could be adjusted. MGA Entertainment, California toy company, created Bratz in 2001. "Fulla", named for a fragrant jasmine flower found only in the Middle East, is a fashion doll intended for children of Islamic and Middle-Eastern countries and intended as an alternative to Barbie. Its first concept was conceived in 1999 and it appeared in shops in 2003. Mattel introduced "My Scene" dolls in 2002 and "Flava" dolls in 2003 as a "counterattack" to Bratz. In 2010 Mattel created "Monster High" fashion dolls inspired with horror and monsters. In mid '90s, appeared dolls made strictly for adult collectors. Such fashion dolls are "Gene Marshall" from Ashton-Drake, inspired by the Golden Age of Hollywood, and "Tyler Wentworth" created by Robert Tonner.
Asian manufacturers of the fashion dolls primarily create dolls for Asian market. Blythe doll is one of such dolls. It was first manufactured in United States by Kenner company until it was sold to Japanese company Takara which now makes it. In 2003, Pullip was created in Korea. Licca and Jenny are Japanese fashion dolls marketed to children and made by Takara Tomy.